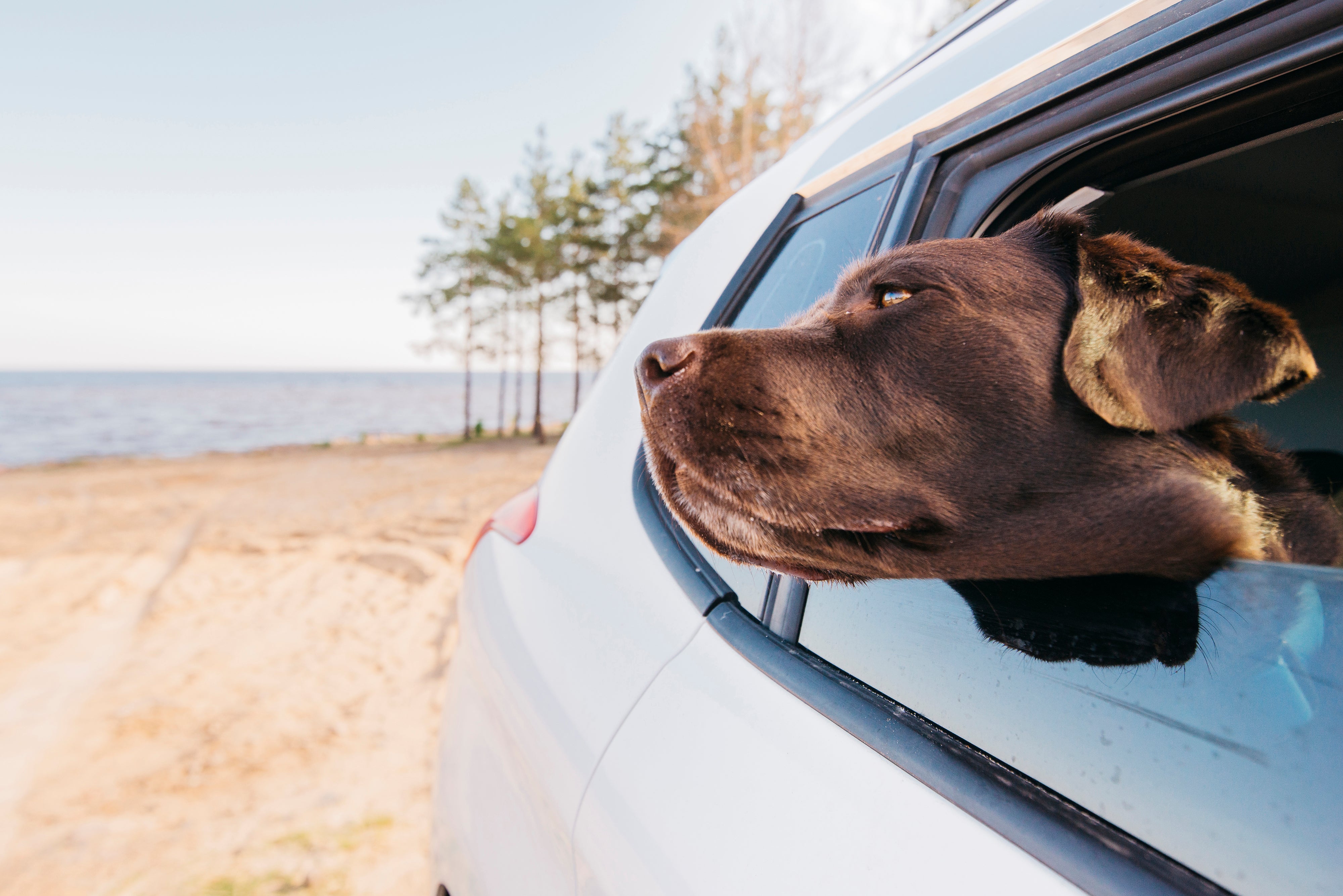 News
Keep your Pets Cool
Jul 04, 2019
Walter Wilson
Keeping your pet cool during the summer months is not only comforting for your pet but, also essential to its health. Dogs and other animals sweat from the bottoms of their feet and the only way they can discharge heat is by panting. So, keeping a bowl of water nearby helps keep their tongue cool.
Never leave your pet in a car with closed windows during a hot day.
Take your pet out for a walk during the morning or evening hours to help with breathing and not getting their paws too hot.

If your pet is brachycephalic — or has a flat-shaped face — like Pugs, Pekingese, Boston terriers and Persian cats, they cannot pant as effectively and are more susceptible to heat stroke.

Put a frozen bottle of water inside your rabbit's cage. They will snuggle up to it when it's hot. Heat stroke for a rabbit can occur in at 80 degrees.

Use Paw Wax to help them walk on hot surfaces.
Give them a Cool Mat to lay on.
Get them a small pool so they can jump in and Cool off. Just make sure to keep it in the shade.
Signs of Heat Stroke:
Symptoms of heat exhaustion include excessive panting or labored breathing, increased heart and respiratory rate, drooling and mild weakness, according to the ASPCA. More severe symptoms can include seizures, bloody diarrhea and vomiting and a body temperature of over 104 degrees Fahrenheit. If you can submerge them in a tub of cold water or cover them in a cold, wet blanket. If not possible, apply cool water to the abdomen, ears and foot pads.
Travel photo created by freepik - www.freepik.com
Maximum products to compare. Limit is 3!